Stop Letting Retail Inventory Management Kick Your #$O!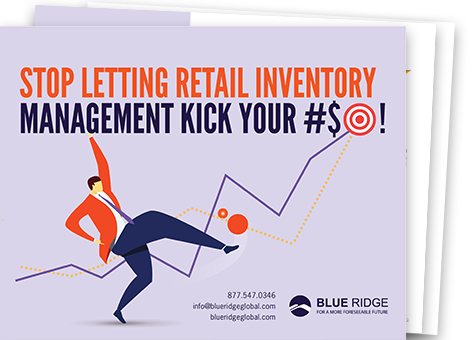 How much time do your inventory planners spend trying to balance consumer demand patterns against purchasing decisions – only to find out there's ALWAYS either too much or too little inventory? At the end of the day, what do stockouts and dead inventory cost your brand?
Traditional retail inventory management approaches are too manually intensive to keep up with the rate of retail disruption. And for most retailers, it feels like a relentless kick in the butt. AI/machine learning, mobile, BOPIS, eCommerce, AI/AR, interactive voice search apps, chat bots, beacons and robotics have flipped the switch on inventory planners. Who knows what we will add to that list five years from now!
To today's instant-gratification consumer, "in-stock, in-store and in-season' are non-negotiables. At the same time, overstock and clearance markdowns are increasingly painful, with dead inventory costing the U.S. retail industry more than $50 billion every year.